"I am highly motivated, enjoy walks along the coastline and always focused on accomplishing my goals"
Your Front Door To Shopify Ecommerce Websites That Look Good and Sell Better - Effortlessly.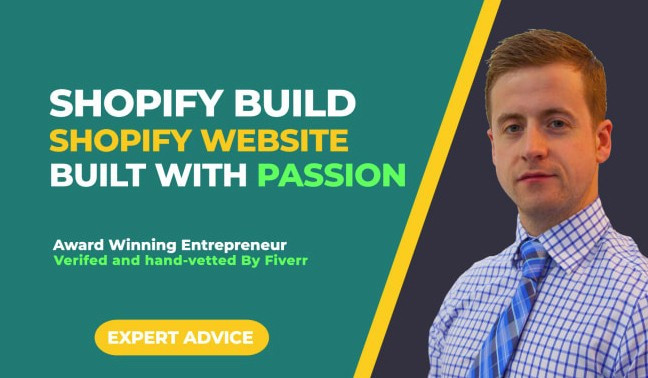 My name is Andrew and I am a Shopify Expert. I have over 8 years of marketing and sales experience with a B.A Hons Degree & HNC in media related studies.
In my career I have delivered over 1 million dollars worth of successful projects to date and travelled across the world working with a wide selection of businesses. My mission is to provide excellence in everything that I offer to my customers.
Thank you.
Andrew
Supported plugin types:
Marketing
Payment
Forum
Social media
Customer support
Shipping
Inventory
Analytics
Dropshipping

Membership

Finance
Video
Form
Events
Music
Chat
Map
FAQ
Gallery
If you're looking for a successful online business, we're here to change the game with a custom-made Shopify website.
The opportunity to build a profitable e-commerce empire has never been better...
We enable heart-led e-commerce entrepreneurs to take their products from the shelves to the web with custom-built, research-backed, and holistic Shopify websites.
Your e-commerce website's appeal can be the difference between someone saying yay or nay to your product.
Creating market-leading e-commerce solutions that bring in revenue
around the clock.
They visit an experience that we create for them to enjoy. We'll create an e-commerce website that will become your most effective asset for converting browsers into customers.
Why? People don't just visit your website, after all.