Squarespace Vs Webstarts
As we have stated before on this site, if you want to be able to create your own website but have a limited budget,
then a website builder is the perfect choice. Website builders provide just the right solution for individuals and
small businesses to start a website but without the expense of hiring a developer.
Today there are so many web design tools that you can find with low or next to no costs. This has led to many people realizing that it is possible to design their own website without any advanced design skills.
Webstarts
Webstarts is one of the leading website builders that is easy-to-use and has a great drag-and-drop editor. This feature allows one to create a professional website. Webstarts is a good website builder because of the multiple tools available on the platform and the freedom of design.
When it comes to web design, Webstarts allows you to freely move the elements around so that you can create exactly what you want. Their free plan even offers 1GB of cloud storage and 1GB of bandwidth per month.
Squarespace
Squarespace is an all-in-one content management system.that With a single subscription, create attractive and engaging websites. In addition it enables you to host your content, be able to register your own custom domain name, sell products and track your site's analytics.
It is possible to have a professional looking site thanks to award-winning templates to create a website, online store, or portfolio.
The platform provides for easy navigation, a dynamic editing tool and previewer to ease website building so that it becomes fast and effortless. It also has numerous elements that can be used for your page such as images, charts, buttons, spacers, text, and galleries. It is free to use with basic functionality but can be unlocked to offer more robust features through several affordable pricing plans.
The site allows their users to have mobile optimization tools, online storefronts, search engine submission tools and free credits to advertise on many popular websites. All this with free packages and paid tiers as low as $4.89 a month.
WebStarts gives you the ability to make changes to your site while on the go, right from your mobile phone or
tablet. This is made possible due to a blank canvas editor that works on the premise of what you see is what you
get (WYSIWYG).
As you build in the editor, the changes appear as they will when the site goes live. You can switch from desktop editor to mobile editor right on you site and see exactly what it will look like either way. So if you happen to lack considerable knowledge of web design then you will find Webstarts very helpful for a newbie or even a more experienced website owner.
Those who have a knowledge of HTML will find that they can dive right into the code and design their websites from
scratch. This enables them to have complete flexibility when it comes to branding their site and blog. Webstarts
lets your site be mobile ready with their mobile optimization tools creating a great looking mobile version of your
website.
Are you by any chance reading this on your mobile phone or a desktop computer? The chances are you're reading it on your mobile phone. Since mobile phone useage has become so commonplace, if you don't have a mobile version of your website you could be missing out on a tremendous amount of traffic. But often creating a mobile version of your website can be quite difficult. While your site can work and be functional on a desktop or laptop doesn't mean it will work right on a mobile phone
Squarespace is designed for creative people with the creative ideas to succeed. These people include Entrepreneurs, photographers, restaurants, musicians, businesses, fashion designers, and more.
The pricing for Squarespace starts at $12.00 per feature, per month.They do not have a free version but they offer a
free trial.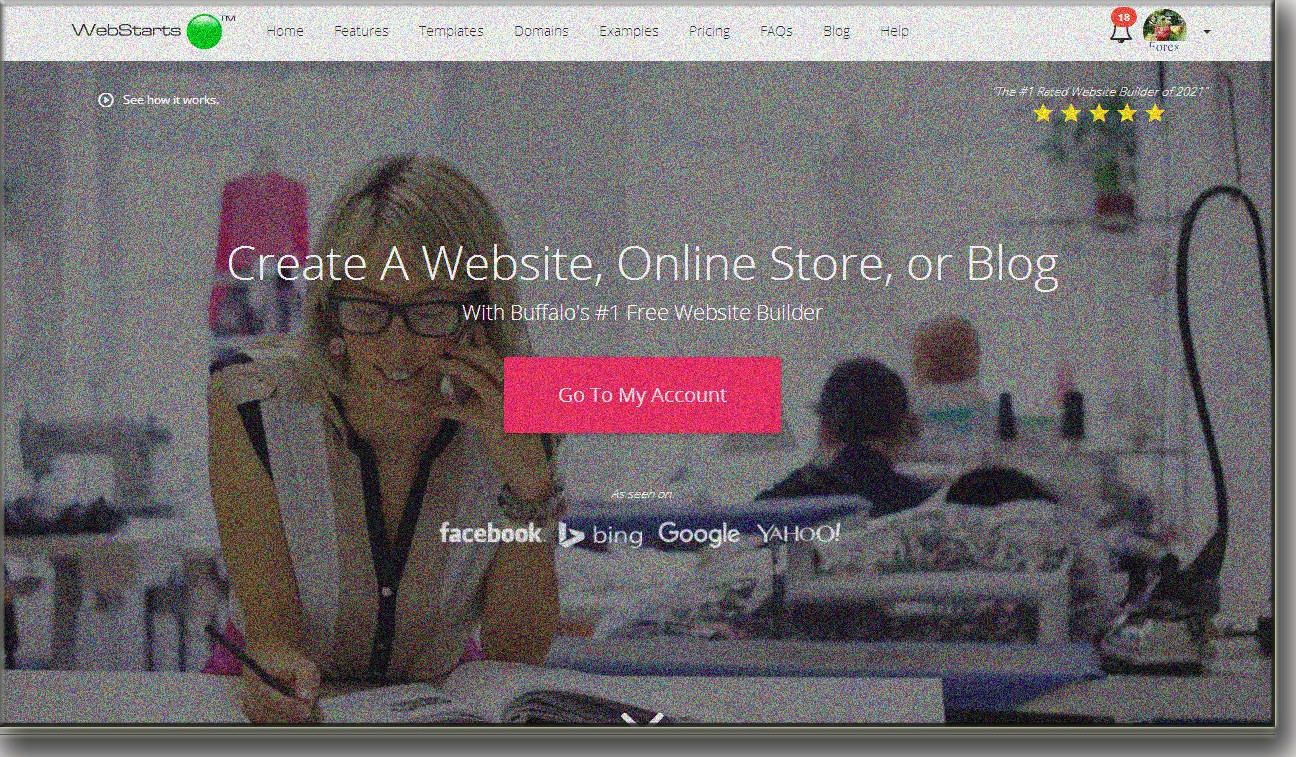 Webstarts has hundreds of templates to start designing your site, and it provides you with the ability to adjust and change that layout by adding, resizing, and reordering elements on that page. It is also possible to add and reorder pages in your navigational menus. This results in having the basic site structure and layout configured to your references. It is then simple to add images and text-based content as you like.